Chris Baker •
Operations Support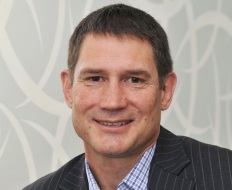 Chris joined Triplejump in July 2014 to provide support in the Operations area. His focus is on service management, business growth, management support and administration.
Chris has a Diploma in Management and a Diploma in Business and achieved Senior Associate status with the Australian and New Zealand Institute of Insurance and Finance.
Chris has over 25 years' experience in the insurance industry, including 13 years as agency manager with Sovereign where he provided support for Sovereign advisers, primarily within the distribution and operations environments. His previous experience includes managing teams within operations, policy servicing and call centre areas at Colonial, Prudential and NZI Life, which has equipped Chris with a solid understanding of the needs of the policy holder and adviser alike.
He is passionate about the positive benefits Insurance cover can provide businesses, individuals and their families as peace of mind or with financial assistance if a claim arises.